$

22.00
Surprise Card Pack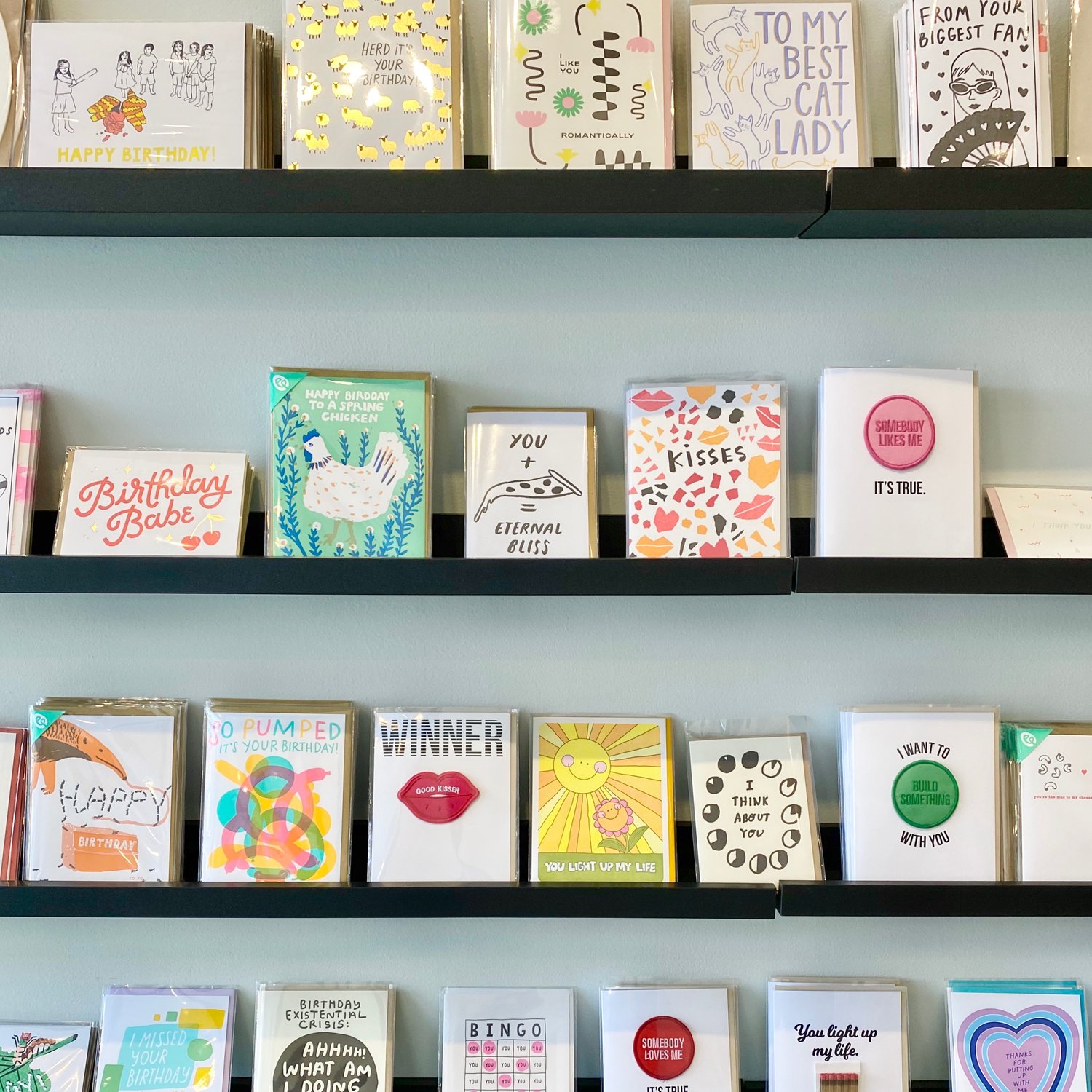 Get a taste of the in-person shop with a surprise pack of some of our A+ very cute curated cards.
Five greeting cards, including at least one birthday card and one thank you card. All cards retail for at least $5.00.
Each pack includes a little something extra: maybe an eraser, pencil, or sticker.