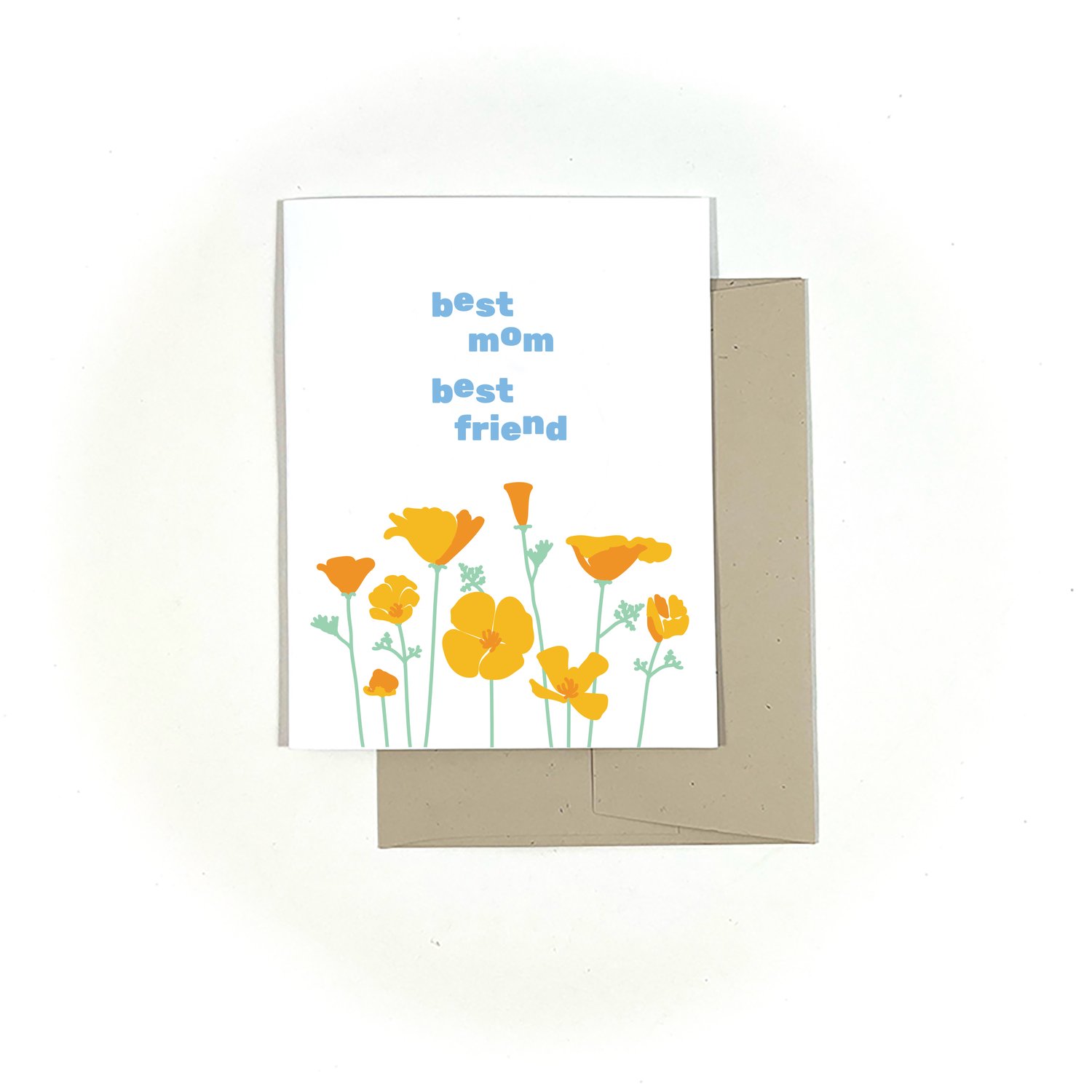 Is your relationship with your mom delightfully non-fraught? Or maybe you two just pushed through the hard stuff and are still there for each other no matter what. Either way, tell her that it's going great.
Inside is blank with room for your personalized message.
Card is A2 size (4.25x5.5 inches when folded)
Includes kraft envelope.